This week: ​VOICES: Melvin Edwards at Church of the Redeemer, Artist Conversation: Joyce J. Scott & Oletha DeVane at the BMA, Be Here: Baltimore Storytelling Workshop Capacity-Building for Storytellers with WYPR Producer Aaron Henkin at Carroll Mansion presented by The Peale, 2019 AIA Baltimore and BAF Excellence in Design Awards Celebration, Emily Culver: Into || Not Through opening reception at Baltimore Jewelry Center, Hand Eye: Caleb Kortokrax opening reception at St. Charles Projects, Zevel: Photos by Zachary Z. Handler at Terrault, Fire Fest at Baltimore Clayworks, The Walters Gala & Party: Modern Nouveau, and an Eye to Eye artist talk at Catalyst Contemporary.
BmoreArt's Picks presents the best weekly art openings, events, and performances happening in Baltimore and surrounding areas. For a more comprehensive perspective, check the BmoreArt Calendar page, which includes ongoing exhibits and performances, and is updated on a daily basis.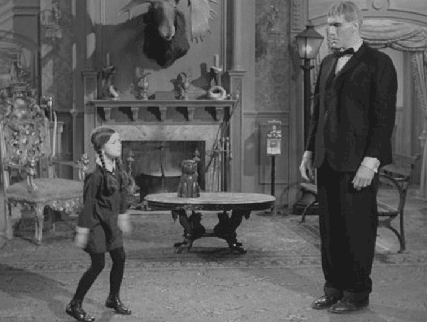 To submit your calendar event, email us at [email protected]!
We'll send you our top stories of the week, selected event listings, and our favorite calls for entry—right to your inbox every Tuesday.
---
BmoreArt Magazine Release Party for Issue 08: Archive
Thursday, November 7 
The Enoch Pratt Library Main Branch
400 Cathedral Street, Baltimore: 21201
BmoreArt's magazine release parties are hosted in Baltimore's most iconic and interesting locations. Join us to celebrate Issue 08: Archive at the newly renovated central branch of Baltimore's Enoch Pratt Library, a gorgeous historic building in Mount Vernon that has served as a consistent advocate for "equal access to information, services, and opportunities that empower, enrich, and enhance the quality of life for all."
The new issue's theme is archive, and will include stories about Baltimore's rich culture's past, present, and future. Dress for the event is based upon the theme, so wear cocktail party attire from your favorite era.
Each ticket includes a cocktail, snacks, photo booth, and a copy of our newest issue hot off the press.
Photos from Issue 07 release party by Theresa Keil.
---
VOICES: Melvin Edwards
Wednesday, October 16th • 7-8:30pm
Church of the Redeemer
5603 North Charles Street : 21210
Melvin Edwards is a pioneer in the history of contemporary African American art and sculpture. Born in Houston, Texas, he began his artistic career at the University of Southern California. In 1967, his work was exhibited at The Studio Museum in Harlem; in 1970, he became the first African American sculptor to have a solo exhibition at the Whitney Museum of American Art.
Melvin Edwards: Crossroads, on view from September 29th to January 12, 2020, at the Baltimore Museum of Art, is a new exhibition exploring the cross-cultural connections in Edwards' sculpture from 1980 to the present, in particular connections to African art, languages, poetry, liberations politics, and philosophy. He has made reciprocal ties to many African countries including Senegal, where he has a home. Alongside a selection of larger sculpture are presented 18 works from the artist's famous Lynch Fragments, welded sculptures made in response to racial violence and the Vietnam War or made to honor individuals.
---
Artist Conversation: Joyce J. Scott & Oletha DeVane
Thursday, October 17th • 6:30-7:30pm
Baltimore Museum of Art
10 Art Museum Drive : 21218
Join matriarchs of Baltimore's art community Joyce J. Scott and Oletha DeVane for a lively conversation with renowned art historians Leslie King Hammond and Lowery Stokes Sims.
Learn more about the prolific bodies of work of Scott and DeVane.
Arrive early to see Hitching Their Dreams to Untamed Stars and Oletha DeVane: Traces of the Spirit from 5–6:30 p.m. Visit the BMA Shop for a copy of Traces of the Spirit exhibition catalog, featuring vibrant images of DeVane's spirit sculptures and essays by Hammond and Sims.
---
Be Here: Baltimore Storytelling Workshop Capacity-Building for Storytellers with WYPR Producer Aaron Henkin
Thursday, October 17th • 6:30-9pm
Carroll Mansion
800 East Lombard Street : 21202
FREE; Light refreshments provided
Refine your storytelling skills and learn how to get grants for your storytelling practice in this free workshop series funded by the Baltimore National Heritage Area, PNC Bank, and an IMLS grant.
6:30pm: Doors open: Come early for refreshments and meet other storytellers and storytelling enthusiasts.
7:00pm: Grants for Storytellers: Where to find funding for storytelling and tips on writing winning applications.
8:00pm: Story Share with Aaron Henkin: Swap stories and tips in the storytelling trade with Edward R. Murrow award-winning storyteller, Aaron Henkin, producer of WYPR's Out of the Blocks.
---
2019 AIA Baltimore and BAF Excellence in Design Awards Celebration
Friday, October 18th • 5-9pm
Columbus Center
701 East Pratt Street : 21202
Join AIA Baltimore, the Baltimore Architecture Foundation and the architectural community for the 2019 AIA Baltimore Excellence in Design Awards Celebration. The Excellence in Design Awards promotes and publicizes the work of AIA Baltimore members throughout our region and recognizes Baltimore Architecture Foundation Golden Griffin and Roger Redden Award recipients.
This year's design awards will be held at the 1994 Design Award-winning Columbus Center. The event will include heavy hors-d'oeuvres, beer and wine, and a great opportunity for networking and celebrating outstanding design and collaboration.
Attire: Festive!
5-6pm: Optional tour of the Columbus Center and Institute of Marine and Environmental Technology (IMET) labs. 1 AIA/CES LU available. Space is limited and requires separate registration. REGISTER NOW
6-7pm: Design Awards Presentation
7-9pm: Reception
---
Emily Culver: Into || Not Through | Opening Reception
Friday, October 18th • 6-9pm
Baltimore Jewelry Center
10 East North Avenue : 21201
The Baltimore Jewelry Center's fall exhibition, Into || Not Through will be on view in its gallery in Baltimore's Station North Arts & Entertainment District (10 E. North Ave.) from October 18 through December 1, 2019. The exhibition will feature a new series of work by Emily Culver, a multimedia object maker currently based in Richmond, VA. There will be an opening reception and happy hour from 6-9pm on Friday, October 18. The BJC will host an artist talk with Emily on Friday, November 8 from 6-8pm. The exhibition and related events are free and open to the public.
In her latest series, Emily Culver presents a collection of new works in the form of jewelry, objects and images configured to mimic intimate places. The works exhibited inhabit an active place of being, somewhere between converging, dissipating and vibrating. Suggestion of parts and particles in flux populate the forms, imagery, and patterns utilized in the show. By acknowledging these gaps – between inside and outside, matter and void -new space is generated. This new space, like a portal, is one to be gazed into but not through.
---
Hand Eye: Caleb Kortokrax | Opening Reception
Saturday, October 19th • 6-8pm
St. Charles Projects
2701 North Charles Street : 21218
St. Charles is pleased to present ​Hand Eye,​ a solo exhibition of paintings by Caleb Kortokrax. In ​Hand Eye​ Kortokrax shares a selection of recent works that use observation and tromp l'oeil to renew our belief in paint as the progenitor of facsimile.
For Kortokrax, the window into a painting is a literal and figurative aperture, a space between the painting surface and the self. In his work perspectival space flickers between the perceptual and temporal, as indicated by a piece of tape or moving shadow. The choice of voice also shifts from one painting to the next. Kortokrax mixes Romanesque illuminated manuscripts and religious icons with packing materials, cellophane filters, and intimate iPhone photos. With virtuosic skill Kortokrax creates interiors that are so believable we can touch them with our eyes. Believing in paint by seeing paint believed in.
---
Zevel: Photos by Zachary Z. Handler | Opening Reception
Saturday, October 19th • 7-10pm
Terrault
218 West Saratoga Street : 21201
Exhibition runs October 19 – November 23
These photographs survey my childhood and adolescent years through a playful balancing act of pop culture ephemera from the 1980s and 1990s stirred together with my own archive of mementos. Their presentation as modern reliquaries is meant to remind us of the innocence and joy that most of us experience during our formative years where we explore our multiple senses of self. They also showcase the sometimes painful realities of growing up othered.
Each still life is partnered by an intimate story which hints at the meaning assigned to the object(s). This is my way of offering a voyeuristic, vicarious touch on these experiences, from first love to first heartbreak and back again. These objects might evoke specific memories for the viewer, a mysterious cross between shared culture and the universal search for identity. "Zevel" is an opportunity to elevate the mundane to the mythical and reconsider our own treasure troves of tangible history.
Biography: Zachary Z. Handler (b. 1980 Silver Spring, MD) is a visual artist exploring the on-going narrative of the different forms that queerness can inhabit and the social expectations that lie behind it. Handler celebrates the distinct and beautiful strangeness that othered people possess.
In addition to his artistic practice, Handler has a streamlined career both in the fields of healthcare and art education. Working with such arts organizations as the Museum of Modern Art, Quest Visual Theatre, and the Creative Alliance, he created access programs to individuals who are Deaf, Hard of Hearing, and Deaf-Blind. He has taught art classes across the country and overseas, to deaf and hard of hearing youth in foster care.
Handler received a Bachelor of Fine Arts in Photography from the University of Maryland Baltimore County in 2003 and a Masters in Arts Administration from Columbia University Teachers College in 2005. He co-curated 'Miami is Nice' at Space Camp in 2017.
Gallery Hours: Saturday's 1-5PM
---
Fire Fest
Saturday, October 19th • 6-10pm
Baltimore Clayworks
5707 Smith Avenue : 21209
Baltimore Clayworks invites you to Fire Fest on Saturday,October 19th, from 6-10pm. Come for an evening of fiery celebrations including Clay Olympics, live music, food, drinks, and live kiln firings. Tickets are $25 for "Friends of Clayworks" members, $35 for non-members, and $40 at the door. Tickets are currently available by phone at 410.578.1919 or in person at 5707 Smith Ave – they will be available on our website in late September.
Fire Fest is an exciting celebration of fire – one of a ceramic artist's most important tools. Fire is essential to create ceramic wares, and can be seductive and dangerous. During the Fire Fest evening, artist Lars Westby will lead live Raku kiln firings and CCBC Essex Professor Trisha Kyner will lead her students in a live Obvara kiln firing. Both of these ceramic firing processes are thrilling and involve pulling a piece of clay from a 1650°F kiln, and then cooling it rapidly. Baltimore Clayworks Noborigama kiln will also be firing during Fire Fest. Clayworks' Woodkiln Technician Jeremy Wallace will lead students from Towson University, CCBC Essex, Morgan State University, and MICA through the full two-day firing process. During this time, the kiln needs a continuous supply of wood fed into it. The ash from the wood coats the work in the kiln and creates wonderful, rich glaze effects.. Once the kiln reaches the desired temperature of 2300°F, the firing ends and the kiln is left to cool for a week.
Fire Fest will also include live music by The Wedge, fiery food, beer, and a Clay Olympics where attendees are invited to take part in multiple competitions that will test their clay skills. Winners will earn a ceramic award, handmade by artist and Towson ceramics professor Rich Holt.
Proceeds from this event will ensure the continuation of the incredible artistic and educational programs housed both at Clayworks' Mt. Washington studio and gallery, and in locations around Baltimore City through their Community Arts program. Enjoy a fun-filled evening with friends and family and make a difference by supporting clay artists of all ages and abilities across the Baltimore region.
---
The Walters Gala & Party: Modern Nouveau
Saturday, October 19th • 6-midnight
The Walters Art Museum
700 North Charles Street : 21201
Purchase tickets to The Walters Gala & Party: Modern Nouveau, celebrating the influences of art nouveau on modern style and design. The evening begins with a cocktail reception on the Sculpture Court, followed by a three-course gourmet dinner served in the galleries. While dessert is finishing, the Party is just beginning. Guests will want to stay and dance the night away or enjoy a nightcap in one of the after-dinner lounges. Proceeds from the Gala & Party support the museum and help keep the Walters free and open to all.
---

Eye to Eye | Artist Talk
Saturday, October 19th • 7-8:30
Catalyst Contemporary
523 North Charles Street : 21201
Join us for the artist talk of "Eye to Eye," an exhibition showcasing three artists: Christopher Batten, Schroeder Cherry, and James Williams II, whose works participate in or prevent the very act of looking upon African-American male bodies.
The event runs from 7-8:30 PM.
Image: "Spy vs. Spy" by James Williams II, Velcro and oil on panel and canvas, 12" x 12", 2019
---
Header image: Emily Culver — Maake Magazine wearing Knismesis Headgear, 2014, urethane, rigid photopolymer, leather, rubber, 6.5″ x 4.25″ x 1″ (single piece)