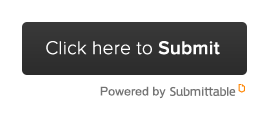 Tiger Strikes Asteroid New York (Brooklyn, NY) is pleased to announce our open call for artists to participate in the seventh year of our annual Flat File Program. The 2020 program will run for one full year, from December 2019 through November 2020. The program is initiated with a short exhibition in our gallery in December 2019 comprised of works selected from the new season's flat file.
Individual works from the Flat File Program will be selectively highlighted throughout the year in the gallery, on our website, through social media (Facebook/Instagram) as well as shared as part of our press releases with our mailing list; the Flat File will also be accessible to gallery visitors for browsing. Works included in the Flat File Program will be available for purchase throughout the year on our website.
Submission Details:
Open to professional working artists only. Currently enrolled students are not eligible to apply.
Current and previous artists who currently have/had work in our Flat File are not eligible to apply.
All work for consideration must be unframed and unmounted.
Dimensions should be no larger than 16 x 20 inches, with a maximum thickness of ¼ inch or less. Any work that exceeds these dimensions will be rejected as our flat file is 16 x 20 inches.
Submission fee is $15, non-refundable and for up to four jpegs*.
Maximum retail price of each work submitted should be less than $1,000.
All submissions must be in by 11:59pm EDT on August 31, 2019 for consideration.
Selected Artists will be notified in early Fall of 2019.
Specific works submitted to the open call must be available for the Flat File. If an accepted work is not available for any reason it may not be switched with replacement.
Each image should be no larger than 1000 pixels at the largest dimension.
Files must be numbered and named following this naming convention: LastnameFirstname#.jpg for example ObamaBarack1.jpg.
Check the FAQ section on the website for answers to commonly asked questions.
Double-check your submission against the requirements before submitting. Submissions that do not meet the parameters will be automatically disqualified. If accepted artwork does not meet the parameters when received at TSA NY it will not be included in the flat files.